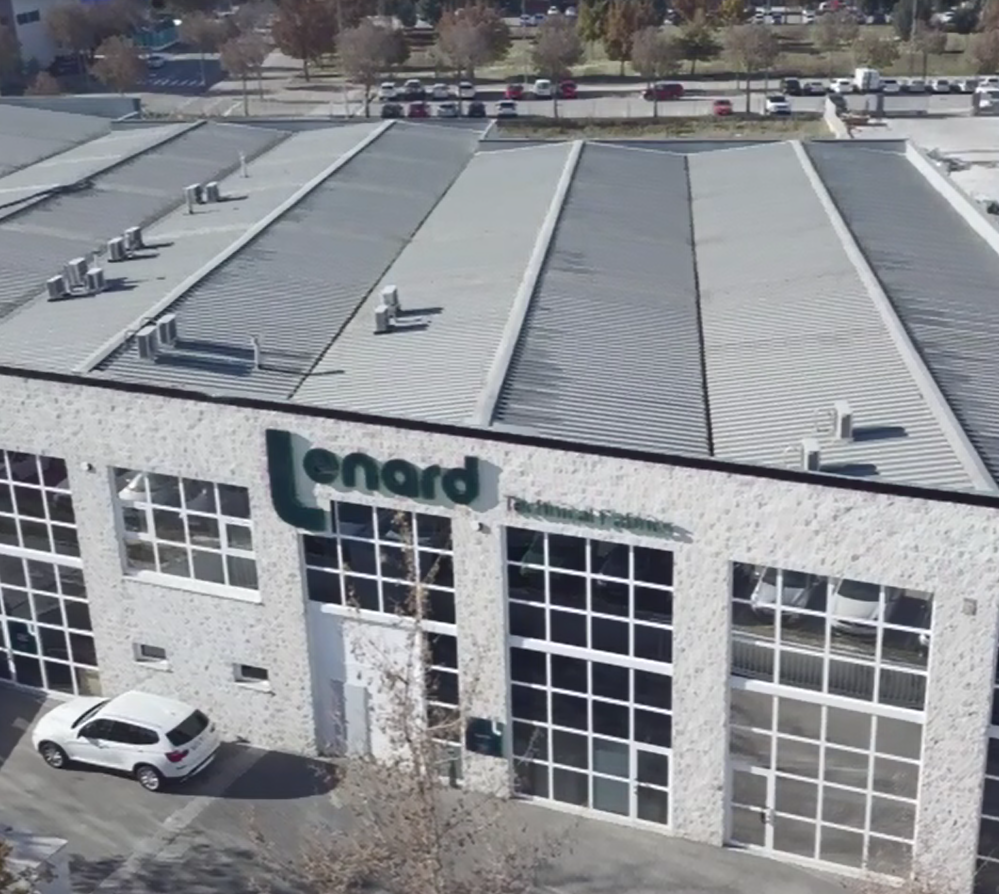 At Lenard we develop technical fabrics for different sectors of activity and we innovate in the search for new fabrics that increase safety at work.
Founded in 1996, Lenard is today the benchmark company in the technical fabrics sector worldwide. We are endorsed by thousands of satisfied customers spread across the 5 continents, thanks to our capacity for innovation, experience, and excellent and close service.
At Lenard we are firmly committed to sustainable, responsible and environmentally friendly production, without neglecting the mission that we set ourselves at the beginning, and that continues to this day: guarantee maximum safety for workers, thanks to fabrics that are now, more  comfortable and lighter than ever, meeting the highest certification standards, and that last and protect throughout its useful life.
At Lenard we have our own R&D department equipped with all the necessary machinery and tools, to check the performance of our fabrics in the most extreme and dangerous conditions. After manufacturing, we evaluate our fabrics through numerous tests, and we persevere in our goal of finding new fibers and manufacturing methods that will increase the levels of protection existing on the market. The relationship between the R&D department and the sales department leads us to research and innovate with fabrics to cover new risks, whether general or specific.
Our more than 200 m2 laboratory and its technological equipment allow us to evaluate each fabric according to the requirements demanded by international regulations through exhaustive mechanical, physical and chemical tests. We ensure the highest quality of our products, while we control the entire production process: spinning, weaving or finishing processes.
We offer to all Lenard's clients the best possible service through our international commercial network. We assume your challenges as ours, and find the best option to guarantee your work protection objectives, while carrying out precise monitoring that guarantees knowing the needs of each client at all times.
Through our different ranges of technical fabrics, we offer proposals in line with the desired parameters in each product according to the hazards existing in each sector. To achieve higher levels of protection, we combine the protection conditions of various ranges, thus achieving superior technical fabrics with a wide range of advantages in safety at work.
Everything that happens on a day-to-day basis at Lenard is done with an objective that is inseparable from the identity of our company: we want to protect people. We work with great responsibility and commitment to guarantee the maximum safety of workers in the face of the dangers they may encounter in their workplace. For this reason, we produce high-quality technical fabrics and we do not stop innovating to achieve that the level of certification is increasingly higher and thus be able to offer greater protection against more and more elements of risk.
At Lenard, we manufacture safety. We are 100% involved in the objectives of our clients, becoming not only their supplier, but also their best partner in terms of labor protection.
LENARD
Proximity and service
At Lenard we develop technical fabrics for different sectors and we innovate in the search for new fabrics that increase labor protection.
Our group of companies LENARD USA, LENARD Mexico and LENARD Barcelona allow us to be very close to our clients and offer them a personalized service through our international commercial network. We assume your challenges as our own and find the best option to guarantee your protection objectives.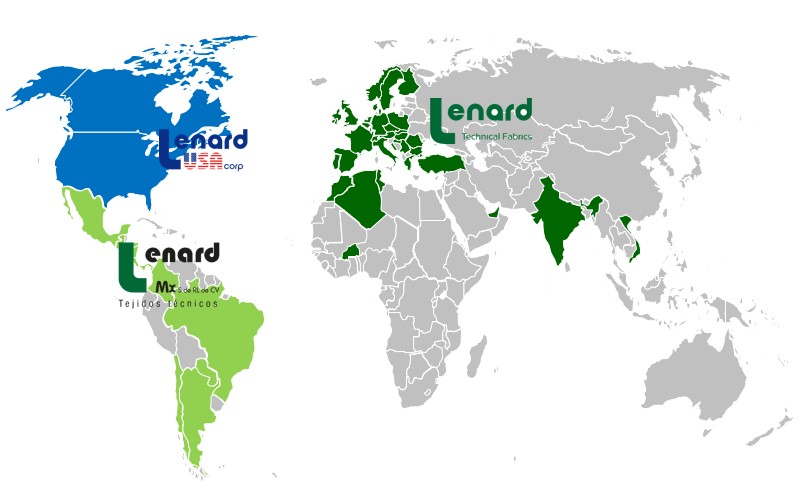 Lenard begins its steps in the development of new technical fabrics with the objective of innovate and find new solutions for personal protective equipments (PPE).
1996
Lenard facilities move to its current headquarters in Sot dels Pradals Industrial Area in Vic (Barcelona – Spain). The new buliding has a laboratory dedicated to R&D and quality control tasks.
1999
Inauguration of our brother company in Mexico, Lenard MX, which makes possible to offer a closer service to the entire American continent.
2012
More m2 in a new and bigger laboratory, inluding precision equipment for textile tests required by EN and ASTM regulations.
2013
Lenard launches a new range of knitted work protection garments: Knitted workwear.
2015
Lenard founds the new company Lenard USA corp. for expansion in the North American continent.
2016
Lenard celebrates the 25th anniversary of its founding.
2021